Spiral World offers Information Assurance consultancy to facilitate companies protect critical systems and information. We do this by defining security strategies, security architecture, policies, security awareness, related training and undertaking risk appraisals.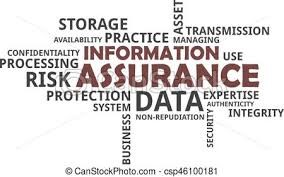 Close by our center data hazard administration and consistency administrations we have a scope of bespoke administrations to enable associations to secure their frameworks and data:
Security architecture – audit and outline of the system and framework design to enable associations to implant security standards as well as characterize Security Target Operating Models.
Security strategy – helping associations characterize a security vision, outline a security change program and plan security change work streams.
Information Security Awareness and Training Programmes – employees are an important part of your security defenses. Our security consultants can help you train your end users, IT teams, project managers and boards and executives.
Risk assessments – because security is all about reducing risk we help our customers assess the risks across their application stack, web infrastructure, networks, security services, data centers and infrastructure to help them plan and prioritize their risk treatment actions. Our risk assessment services are aligned to ISO 27005.
Information security policies – the starting point for most organizations is a good, working set of information security policies. We have two readymade approach layouts – one planned manufacture a safe association. Spiral World gives these administrations as a confided in consultant banding together with our customers to address their security and confirmation prerequisites.