Why Quality Assurance?
Keeping in mind the end goal to enter the market with programming result of a legitimate quality level, each advancement procedure bridges an arrangement of value confirmation exercises called to ensure that group has characterized fittingly all procedures and everything is prepared to achieve certain targets. Spiral World plays out the administrations of Software quality affirmation (QA) for our clients to give end clients the item that meets quality benchmarks and satisfy objectives.
By always observing and intermittently checking diverse programming arrangement angles, we identify and anticipate quality confirmation issues that influence an answer and neglect to follow the prerequisites and models. In light of specific characteristics, we assess both inward, nature of the composed code, and outside, system task, all things considered, programming quality.
Our methodologies
We apply two ways to deal with deciding and survey programming quality. Following deformity administration approach, we identify any deviations from client's necessities caused by wrong information dealing with, code botches, poor execution
Based on requirements and project schedule, we define the severity and priority of issues.
As per quality property approach, we concentrate quality assessment exercises on six primary attributes - usefulness, unwavering quality, ease of use, productivity, viability, convenience
characteristics - helpfulness, faithful quality, usability, profitability, reasonability, comfort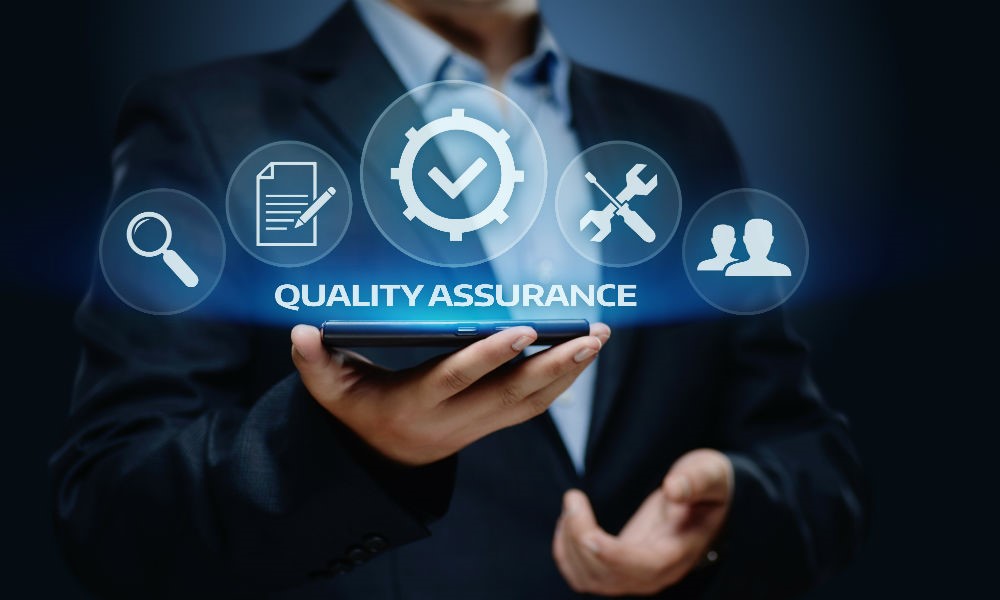 What we check?
So as to confirm the system usefulness, we make sure system interaction with different segments, insurance level, all things considered, the usage and activity of all item includes, satisfaction of fundamental laws and details.
Checking system ability to return to rectify work after a disappointment of break, we characterize programming recoverability that is essential for end clients. We help to make item dependable and prepared to direct specific errands under specific conditions and amid some time.
More than Testing
By performing QA services, we encourage organizations and associations to have the capacity to create a business in light of solid notoriety and dependable programming. Having the procedure quality checked, clients acquire and upgrade end clients' certainty and faith.