In the course of the most recent couple of years, advanced mobile phones and tablets have turned out to be typical in both, purchaser and undertaking markets. Keeping data secure on cell phones is vital for organizations and end clients, be it corporate or individual.
Portable applications regularly utilize delicate information (installment cards data, individual information, and so on.) that may be imperiled because of a programmer assault or a lost/stolen cell phone.
Companies often wish to verify the effectiveness of existing security measures and to evaluate the risk of successful exploits. One of the steady techniques for doing that is to play out a conclusion to-end infiltration test.
An infiltration trial of a versatile application intends to sidestep its security components and increase unapproved get to. The procedure incorporates a few stages, for example, figuring out security controls and application rationale, dynamic investigation, review of utilization movement and privately put away information, examination of the server-side segments, et cetera. Amid the testing procedure, security engineers take a gander at the application from an aggressor's perspective and endeavor to devise and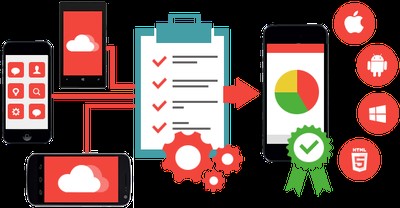 Spiral World has deep technical skills and extensive experience in mobile application security, testing applications on all device types and platforms, from iOS, to Android and Windows Phone. Spiral World penetration testing services cover all classes of mobile application vulnerabilities, including but not limited to:
Authentication and session management defects
Use of insecure services and protocols
Application logic defects
Insecure local data storage
Caching and temporary files
Information leakage
Privacy issues
Unmanaged code and memory access
Weak cryptography